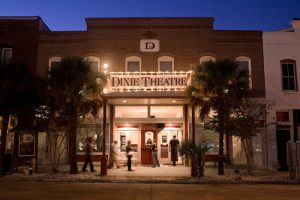 Apalachicola
Apalachicola, Florida is Old Florida as it was meant to be. This small coastal north Florida city is at the center of Florida's rich history.
Apalachicola was established in 1831. Shipping cotton was Apalachicola's big industry and it soon became the third largest port on the Gulf of Mexico. By the 1850s, the waterfront was lined with brick warehouses and broad streets to handle the loading and unloading of cotton. Steamboats laden with cotton came down the River and were unloaded. Then small shallow draft schooners (lighters) shuttled the cargo to ships moored offshore.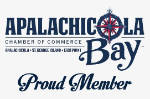 As the railroads expanded throughout the United States, a new industry took shape in the city. Home to large cypress forests, Franklin County developed several big lumber mills in the late 1800s. Lumber magnates built many of the magnificent historic homes that line our streets.
By the end of the 19th century, oysters and seafood became an important industry. Today Franklin County harvests more than 90% of Florida's oysters and 10% of the oysters consumed in the nation. Shrimp, blue crab and fin fish are also very important commercially, bringing in over $11 million worth of seafood to Franklin County docks annually.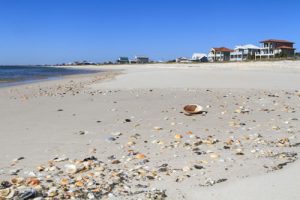 St. George Island
St. George Island, Florida has been called "The Uncommon Florida" for lots of good reasons. Much of Florida has become crowded with tourists, packed into multi-story condominiums, unable to enjoy all the natural beauty that Florida has to offer. St. George Island is different, uncommon, and perhaps even unique among Florida's numerous vacation destinations, for not just what it has to offer but for what it doesn't have.
First, St. George Island doesn't have crowds. Miles and miles of beaches provide peaceful surf-side strolls that can ease even the most hurried, troubled spirit. Wildlife abounds, from nesting sea turtles to water birds darting between the waves, or pelicans soaring high overhead…great company for a quiet morning walk.
Families have lots to enjoy at St. George Island. A bicycle trail winds among the dunes from the State Park on the island's eastern end to The Plantation on the western end. The gulf side offers visitors lots of beach to enjoy…and occasionally some surf in which to play.
St. George Island State Park occupies a large part of St. George Island. Recreational opportunities abound…including kayaking, hiking, camping, fishing, swimming, boating, picnicking, bird-watching and sightseeing.
Eastpoint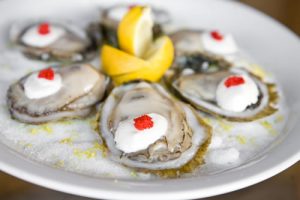 Located on Apalachicola Bay just across the bridge and east of city of Apalachicola is the town of Eastpoint, home of a number of the area's oyster houses. Rich in local color, Eastpoint is Old Florida at its best.
Carrabelle
Quiet and unpretentious, Carrabelle is surrounded by a unique pristine natural environment, and local activities include sailing, diving, canoeing, kayaking, biking, hiking and unlimited opportunities for fishing, both fresh and salt water.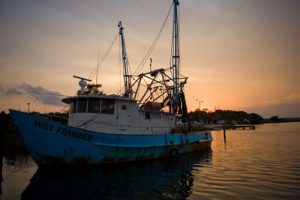 Traffic and crowds are virtually non-existent in Carrabelle…a quiet coastal community where the past meets the present….truly one of the last unspoiled destinations in Florida. Here you will find beautiful beaches where sand dunes and tall sea grass adorn the shorelines. Lush forests and incredible river marshes also abound, yielding great wildlife and bird viewing opportunities.
Carrabelle is home to "The World's Smallest Police Station" (a phone booth!), The Crooked River Lighthouse (a must see) and Camp Gordon Johnston (a World War II Museum).
Port St. Joe
Since the closing of the St. Joe Paper mill, the city of Port St. Joe has weathered a whirlwind of change. Many cherished friends found it necessary to move away seeking employment. Many new friends have arrived, working side by side with those still here to build what will become the Port St. Joe of the new century. Some businesses were forced to closed, while new ones have opened, gradually shaping what was once a north Florida mill town into a popular coastal vacation and weekend get-away destination.
What has NOT changed about Port St. Joe are the values that make it such a great place to live…values shared by a community of friends that care about each other, look out for each other, and take care of each other. Those values are reflected in part by the large number of area churches. The Port St. Joe area is home to more than thirty local religious fellowships.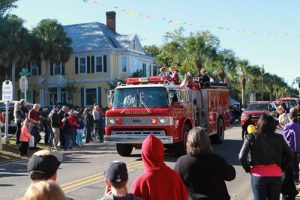 One of the most visible changes is the new Port St. Joe Marina. Located at the western end of Marina Drive (formerly 1st Street), the facility offers recreational opportunities previously unavailable in Port St. Joe. Charter boats offer offshore fishing charters, and local captains offer guide services for flats fishing in St. Joe Bay. Boat rentals are also available, as well as a restaurant and ship's store.
Local festivities include a number of annual events. One of the most popular is the Scallop Festival, held in late summer each year. Christmas On The Coast and the Independence On The Coast (July 4th) are also popular events for tourists and locals alike. Other weekend activities include fishing tournaments, music in the park events, sporting events, and parades. There's always something to do in this quiet coastal community.
Port St. Joe's most valuable asset is its people. A sense of community exists here that is unusually strong. It's what makes Port St. Joe, Florida such a great place to live, work, and play.